To Our Valued Clients and Longtime Friends

​,​
We hope that you 

​are ​

safe and healthy. 
We want to keep you informed during this time of unprecedented uncertainly, as new information and changes related to the real estate, mortgage, and closing industries unfolds. Updated 5/20:

Real Estate purchases are considered essential. If you are looking for a new home or thinking about it and are now uncertain what to do: 
New listings are coming on market daily and homes are selling and closing. Procedural adjustments have been made and/or are being adopted. 
Here's what's happening:

 You'll see a lot of pre-viewing homes with 3d tours & videos. Personal tours of homes are individual showings to qualified buyers or may be put off until a later date, such as, at time of a home inspection. Home Inspections may be limited to 2 people at a time with the home inspector. Bank appraisals may be done as a drive-by depending on the lender and may require assistance from the Realtor. Smoke inspections may be done after the sale. ​Electronic registry recordings are being handled. Electronic

notarization

 has passed. Many states allow this already but MA is 

temporarily

allowing during the pandemic only. The process is

cumbersome

 

and many attorneys are opting to continue to do in-house

notarization

. Which means, in order to close you'll need in-person notary by your attorney. 
As a buyer, if you've been laid off due to coronavirus your mortgage lender may require a company letter stating this is temporary and a 

guaranteed
date of return or they will want to wait until you are back to work before lending.
​Following social distance guidelines is manageable. Businesses that are closed to the public are working remotely and may be preparing to re-open. We live in a digital world and many are easily adjusting. It's a difficult time because we all want to stay safe from this virus and help prevent its spread.
If you have any questions, please ask. ​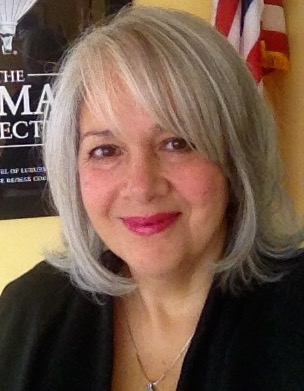 Buying or selling real estate is quite possibly the largest decision you will ever make. By using my website, you can simplify the process. I will work together with you to find the current market value of your home if you are selling so you will maximize your profits. You can create and save a targeted search showing only the properties that fit your wants and needs and sending alerts directly to your email or cell phone. I look forward to working together!
Business Directory
|
My Blog

What's Your Home Worth?
Request a free report of how your home rates in the market today. A report will be explained to you.

Market Statistics
View the sales statistics for the towns you choose. You can view median sale price, units sold, and more

Seller Information
Get all of the information you need to sell your property quickly and for current market value.

Buyer Information
Find all the resources you need to change your location with little stress and much success.